Industrual gigabit Ethernet switch LK8112P10C2F is designed as unmanaged switch that equipped power over Ethernet functon. Being able to operate under the temperature ranging from -30℃ to +65℃ and a wide-ranging redundant power system. It provides reliable, stable and continuous long-range data transmission and can be installed in any harsh environment without taking space into consideration.
PoE and Data Transmission up to 250M
The switch PoE 12 port has a DIP switch providing "Standard" and "Extend" operation modes. The LK8112P10C2F switch operates as a normal IEEE 802.3at PoE+ Switch in the "Standard" operation mode. In the "Extend" operation mode, operates on a per-port basis at 10Mbps full duplex operation and can support 10~15-watt PoE power output over a distance of up to 250 meters, overcoming the 100-meter limit on Ethernet UTP cable.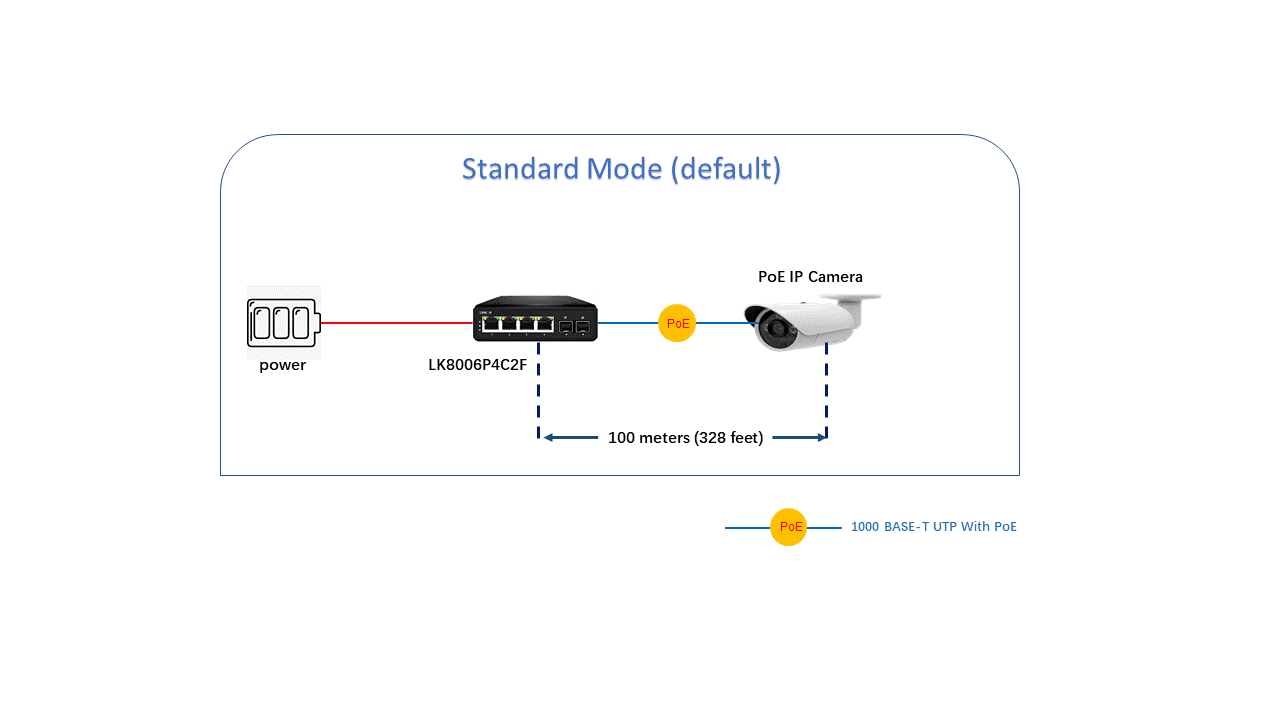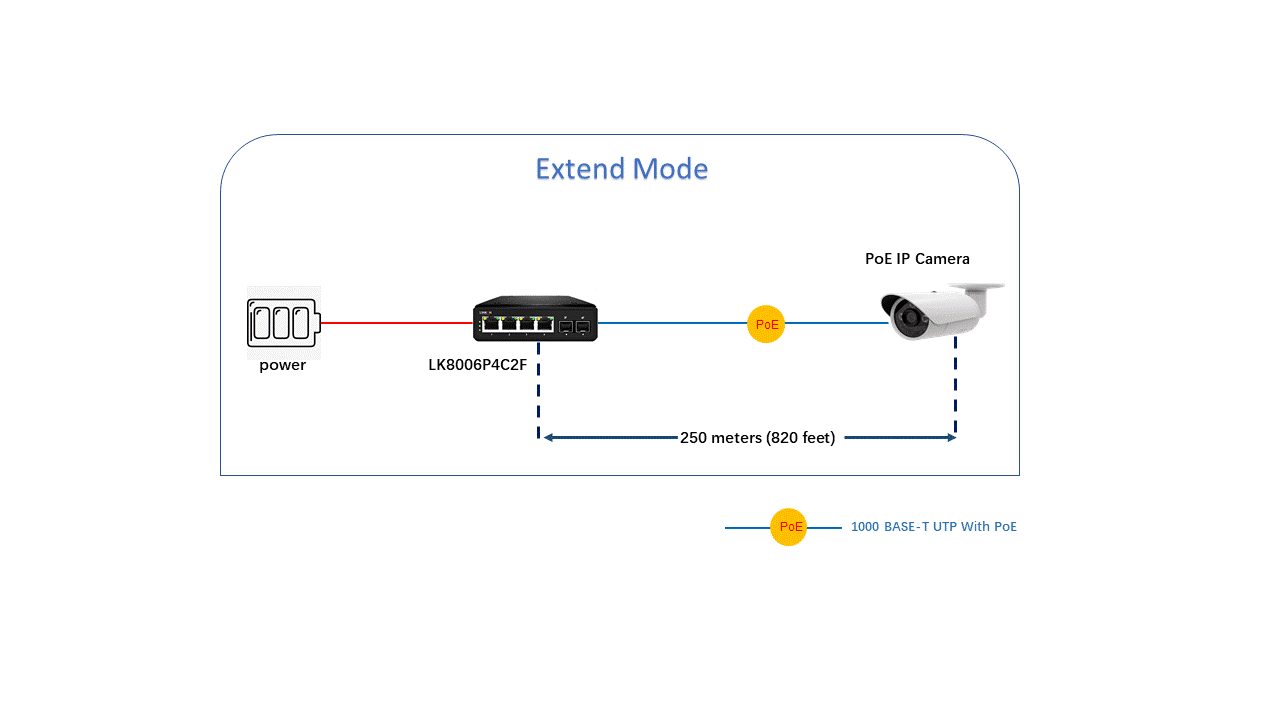 VLAN for Broadcast Storm Control
The gigabit switch 100mbps features "VLAN"function with the downlink ports isolated from each other via one DIP switch.  This can help to prevent the IP camera's multicast or broadcast storm from influencing each other, thus fully meeting the requirements of the IP surveillance systems and Ethernet projects.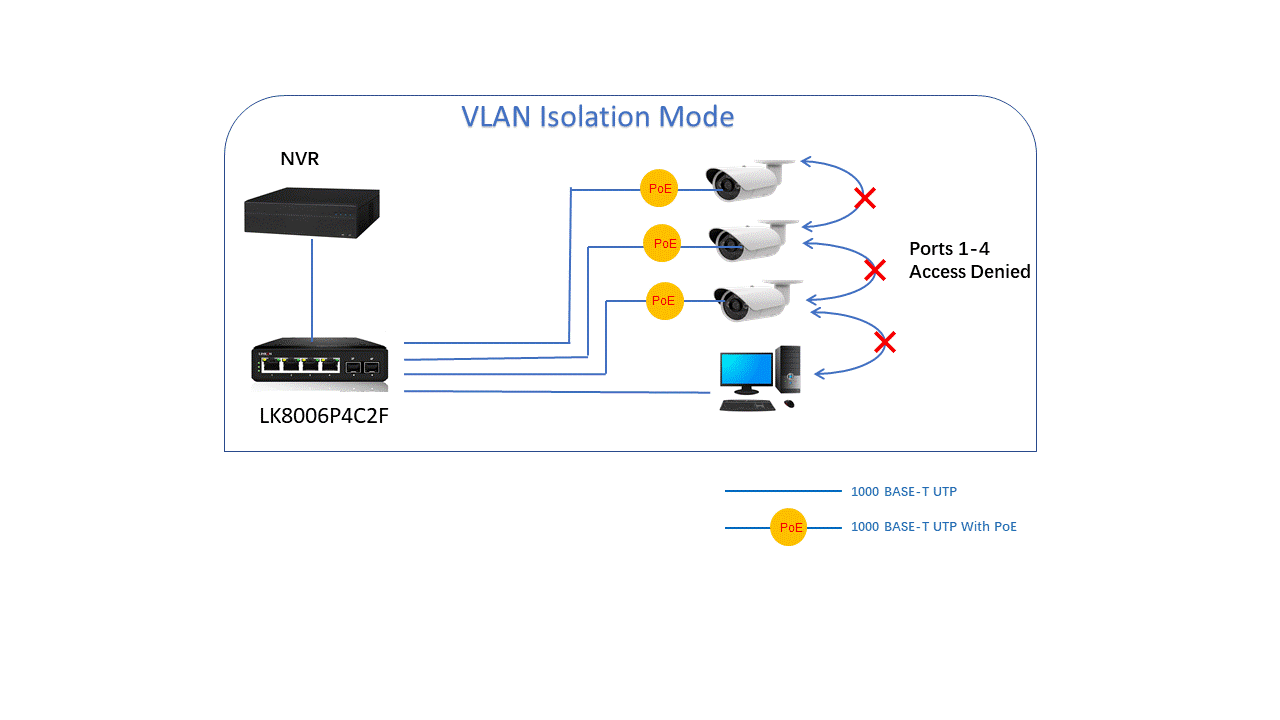 Unmanaged PD-Alive Check for Frozen PDs
The LK8112P10C2F sfp combo port switch can be configured to monitor connected PD status in real time. Once the PD stops working and responding, the switch will resume the PoE port power and bring the PD back to work. They will greatly enhance the network reliability through the PoE port resetting the PD's power source and reducing administrator management burden.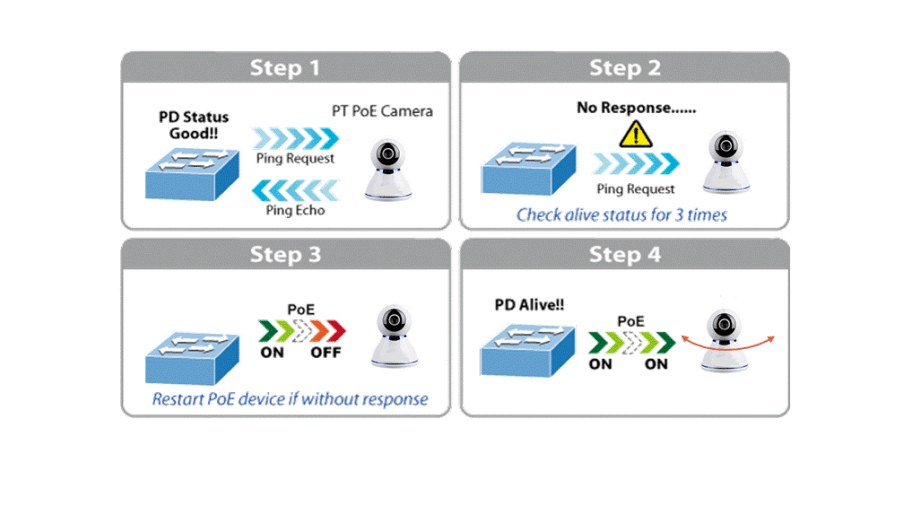 SFP Design for Flexible Distance Extension
The additional mini-GBIC slots supports SFP auto-detection and dual speed as it features 100BASE-FX and 1000BASE-SX/LX SFP fiber-optic modules, meaning the administrator now can flexibly choose the suitable SFP transceiver according to the transmission distance or the transmission speed required to extend the network efficiently. The distance can be extended from 550 meters to 2 kilometers (multi-mode fiber) and 10/20/30/40/50/60/70/120 kilometers (single-mode fiber or WDM fiber). They are well suited for applications to uplink to backbone switch and monitoring center in long distance.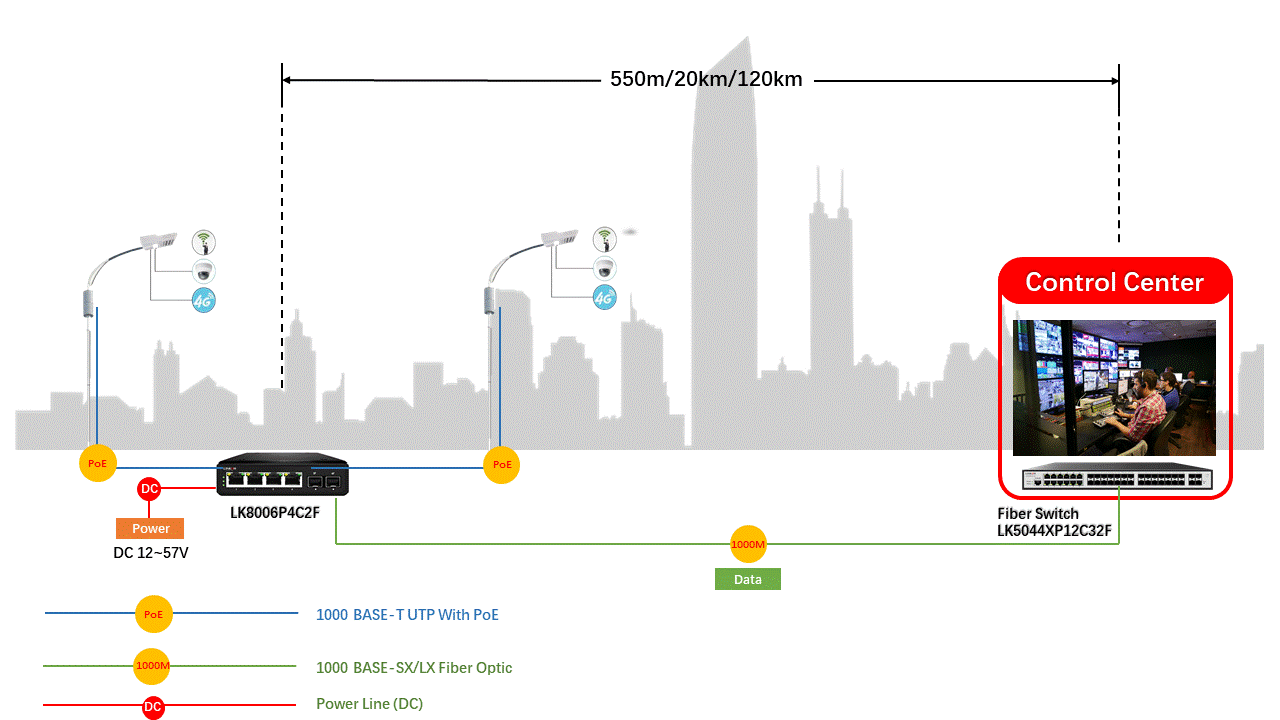 Environmentally-hardened Design
With the IP40 aluminum industrial case, the industrial PoE switch provides a high level of immunity against electromagnetic interference and heavy electrical surges which are usually found on plant floors or in curb-side traffic control cabinets without air conditioning. It features a ventilated construction without fan, thereby making its operation noiseless. Being able to operate under the temperature range from -40 to 75 degrees C, can be placed in almost any difficult environment.
ESD Protection
The LK8112P10C2F industrial switch provides ±6KV contact/ ±8KV air ESD protection. It also supports ±6KV surge immunity to improve product stability and protects users' networks from devastating ESD attacks, making sure the flow of operation does not fluctuate.