With the development of PoE application, more and more devices support PoE power supply. In order to satisfy some high power consumption devices, like WIFI 6 APs, LED panel, POS system etc, the BT standard was born.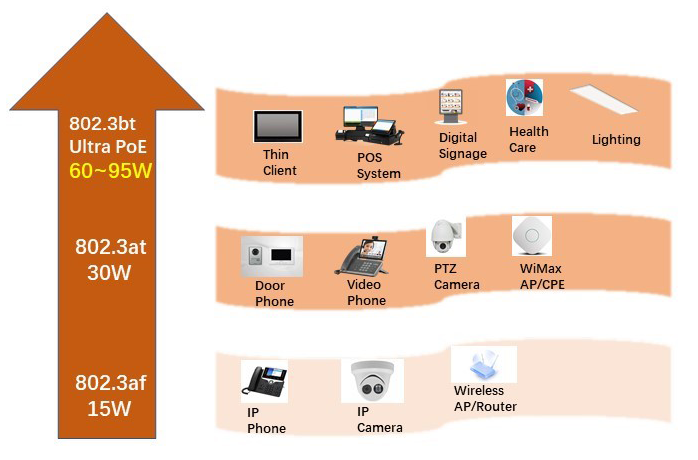 In order to meet the increasing demands of BT switches, LINKOH developed the industrial managed BT switches series. It includes the next products: 4/8GE BT +21G/2.5G SFP; 4/ 8GE BT +21G SFP+2*1G/2.5G SFP.
Except the BT, this series also support various PoE management function, like
PoE PD-Alive
PoE schedule
PoE port power feeding priority
Per port PoE power limitation
Software reboot PoE non-stop
This series also support the G.8032 ERPS (Ethernet Ring Protection Switching) with self recovery time less than 20ms. It protects customer's industrial network connectivity with switching recovery capability that is used for implementing fault tolerant ring and mesh network architectures. If the Industrial network was interrupted accidentally, the fault recovery times could be less than 20ms to quickly bring the network back to normal operation.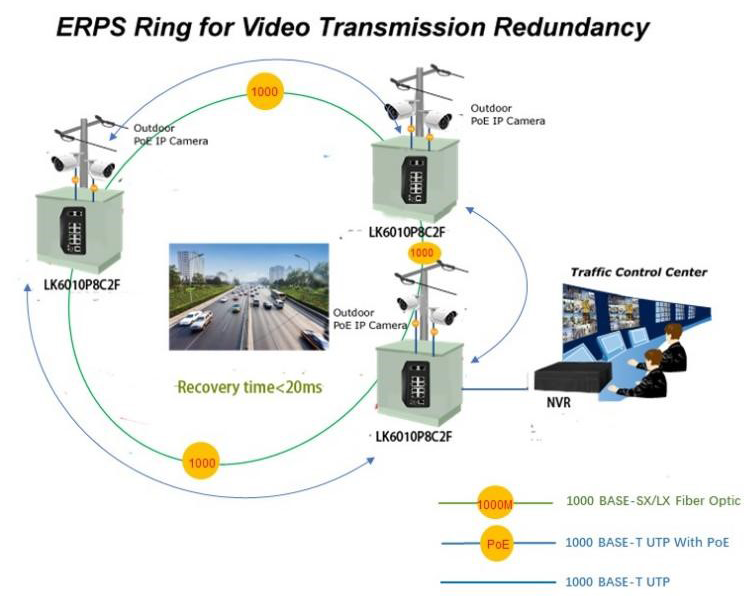 Meanwhile this managed PoE switch series also support PTP 1588 protocols. It is an ideal solution for telecom and Carrier Ethernet applications, supporting MEF service delivery and timing over packet solutions for IEEE 1588 and synchronous Ethernet.