LINKOH LK3100-4P2C is an unmanaged AI PoE switch with 6*10/100M RJ45 ports. Port 1-4 can support IEEE 802.3af/at PoE standard and port 1 support 60W. Adjust function switch, Port 1-4 can support VLAN isolation, 250m transmission, PD Alive checking function. Built-in 65W power supply.
Ideal PoE Solution for PoE IP Surveillance
LK3100-4P2C brings you an ideally secure surveillance system at a lower total cost. The product provides 802.3at PoE+ ports able to feed sufficient PoE power to IEEE 802.3af/IEEE 802.3at PoE+ IP cameras at the same time. It is also able to connect with  NVRs, uplinked to backbone switch and the monitoring center. With such a high-performance switch architecture, the recorded video files from the PoE IP cameras can be saved to the NVR system where the administrator can control and monitor the surveillance images in both the local LAN and remote sites.
PoE and Data Transmission up to 250M
The switch has a DIP switch providing "Standard" and "Extend" operation modes. The switch operates as a normal IEEE 802.3at PoE+ Switch in the "Standard" operation mode. In the "Extend" operation mode, operates on a per-port basis at 10Mbps full duplex operation and can support 10~15-watt PoE power output over a distance of up to 250 meters, overcoming the 100-meter limit on Ethernet UTP cable.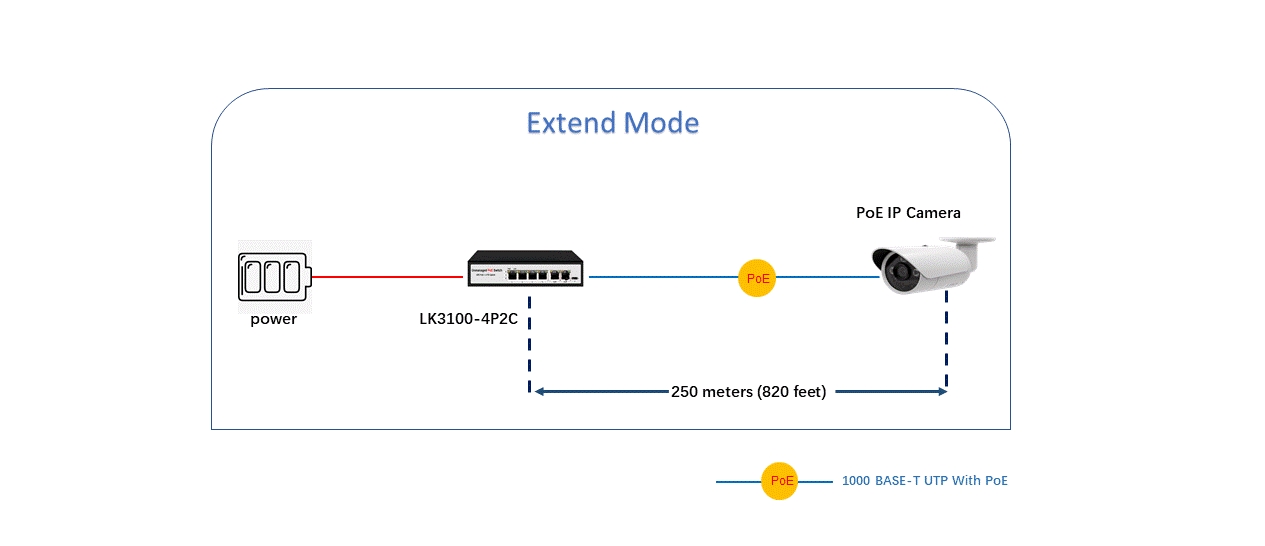 VLAN for Broadcast Storm Control
The switch features "VLAN"function with the downlink ports isolated from each other via one DIP switch.  This can help to prevent the IP camera's multicast or broadcast storm from influencing each other, thus fully meeting the requirements of the IP surveillance systems and Ethernet projects.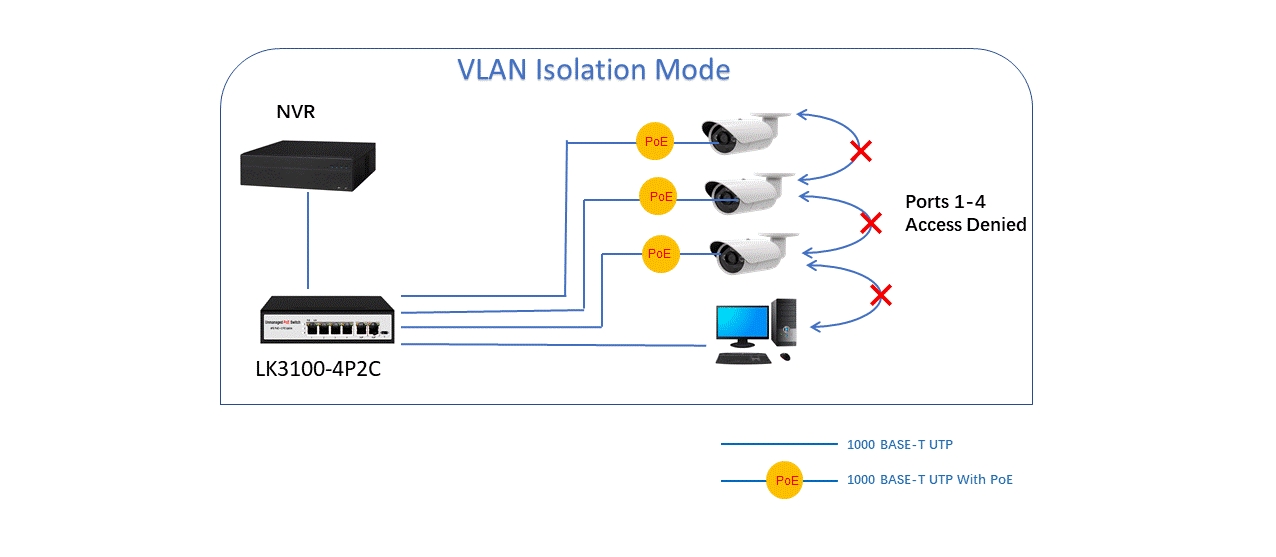 Unmanaged PD-Alive Check for Frozen PDs
The switch can be configured to monitor connected PD status in real time. Once the PD stops working and responding, the switch will resume the PoE port power and bring the PD back to work. They will greatly enhance the network reliability through the PoE port resetting the PD's power source and reducing administrator management burden.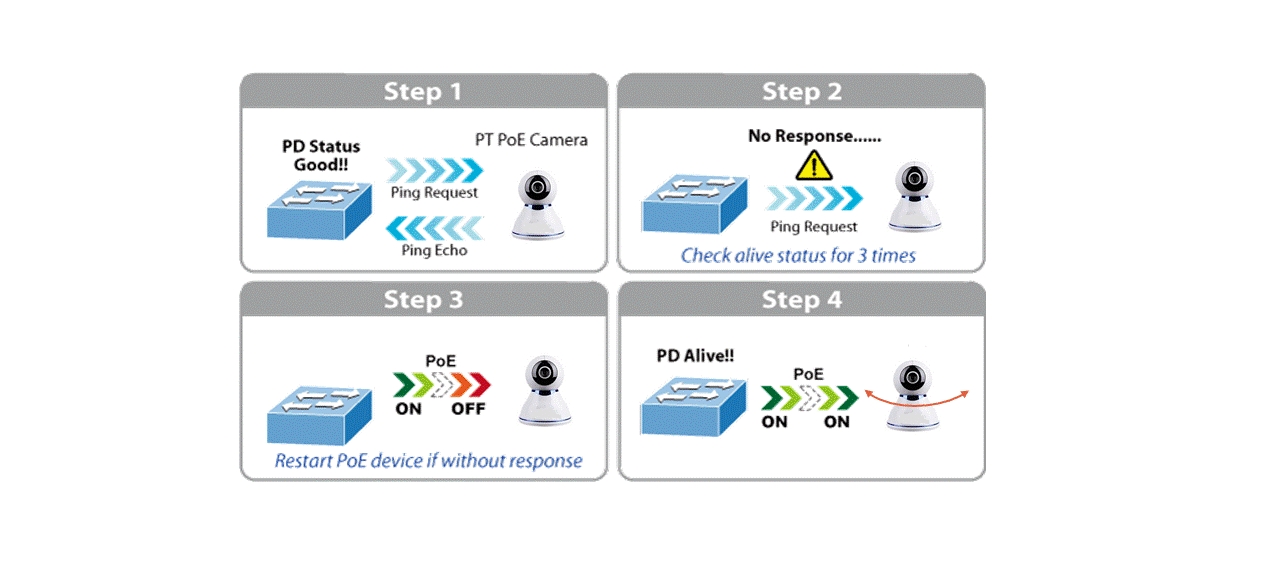 Easy Cable Connection
With data switching and Power over Ethernet integrated into one unit, the LK3000 series reduces cabling requirements and eliminates the need for electrical outlets on the wall, ceiling or any unreachable place. A wire that carries both data and power can lower the installation costs, simplify the installation effort and eliminate the need for electricians or extension cords.